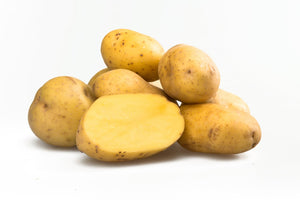 Early to Mid Season Maturing. Large, yellow-fleshed variety. They are excellent backed, boiled, or mashed. The potatoes also store well.
Sold by the pound.
Bulk Discount: $35.00 if you buy a 50lb bag. 
Limited quantities.
Call the store to pre-order 519-740-2094.
Must not freeze.  
Pickup in late March or April at the store
Not sold online.