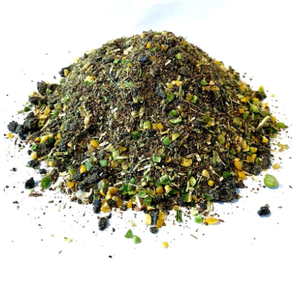 Paddock Tree Equine Concentrate is a customized blend of pure ingredients formulated to complete your equine diet requirements without unnecessary fillers.  At Paddock Tree we pride ourselves in sourcing ingredients we feel are the best quality for your horse, rather than what is locally available.
Because it contains natural ingredients in their most digestible form, the nutrition it provides is easily utilized by your horse for optimum feed efficiency.
Protein: 26%, Fat 8%, Fibre 8%

Ingredients In order of Concentration: Green and Yellow Peas, Sunflower Meal, Cold Pressed Flax meal, Alfalfa meal, Vitamin Mineral Complete, Non GMO Flax Oil.

This concentrate has been formulated to be fed with a highly digestible source of fibre such as beet pulp, or forage cubes.  

Feeding rates: 500g - 2kg per day depending on activity level, weight, and nutritional needs.